photo by Ashley Gieseking
WHAT IS A CAT CAFE?
It's simple. A cat cafe is a combination of all things good; cats, coffee, and a relaxing cafe environment. You can relax and pet cats, and it's great socialization for them too! The cats are adoptable, which means if you fall in love, you can apply to take them home!

A cat cafe is perfect for cat lovers who need a feline fix. Whether you can't have cats at home, or you've already got some and are looking for more, we've always got great cats here!
OUR PARTNER SHELTER
We partner with Stray Haven Rescue for all adoptable cats at the cafe. All cats are up to date on shots, spayed / neutered, and microchipped. Learn more about their mission and how you can get involved here.

THINGS TO KNOW
Street parking is available on Sutton with more parking near Sutton Loop Park.

Please do not bring your cat! We have plenty.

Though not required, reservations are encouraged to avoid long waits. Walk ins are always welcome, but during busy time there may be a long wait.

Our menu items are bakery based and change daily. We also have sharable savory items available daily.

ADOPTABLE CATS
MAUHAUS features adoptable cats from Stray Haven Rescue. We also have 2 resident cats at the cafe! Book your reservation to come and meet them! While these cats are all currently at Mauhaus, some of them may have pending adoptions as 2-4 cats tend to go to their forever home every week! If you don't see a cat here that strikes your fancy Stray Haven has more than 200 cats currently in foster homes. Visit their site for more kitties!

Trinket

Angenette

Milkshake

Jocelyn

Fawna

Lunchbox

Sarah

Minnie

Cinnamon

Piangi

Carlotta

Vivian

Bambi
Resident Cats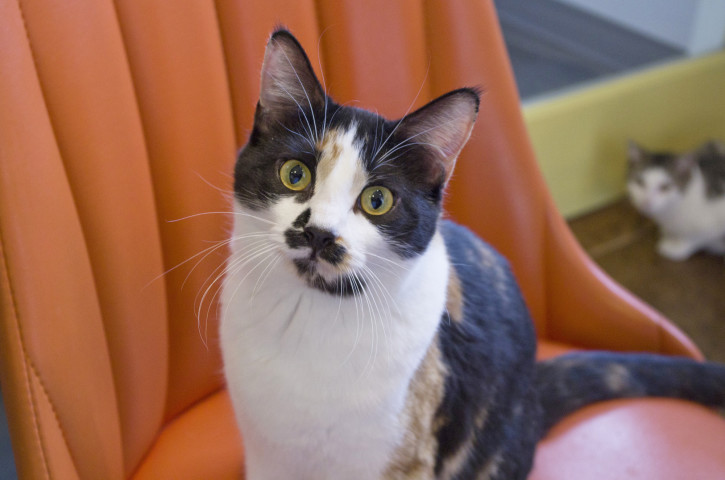 Lorelai
Loudest meow around. Likes to sound the alarm during feeding times. Knows what she wants and how to get it. Responsible adult of the lounge. Sister to Taylor. *NOW RETIRED!*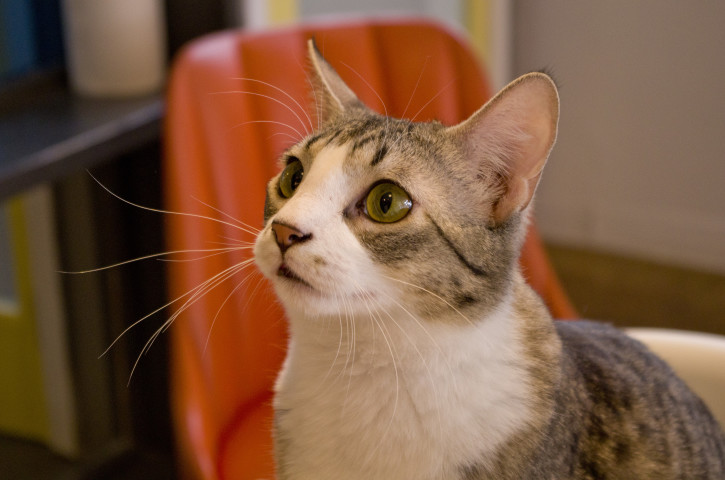 Taylor
Best bud to all. Loves a belly scrumble. Loves to sleep all day. Randomly stares at blank walls. Might actually be Winnie the Pooh. Brother to Lorelai. *NOW RETIRED!*